Previously was having alot of problems meshing the prism layers… (Boundary Layer Does Not Form - Except When Default Settings Used) After seemingly resolving that… now, it seems that the MRF isn't spinning during simulation.
i have taken a look at many MRF setups and think I have set it up just like them… Been alt+tab through them and my setup and can't spot the difference.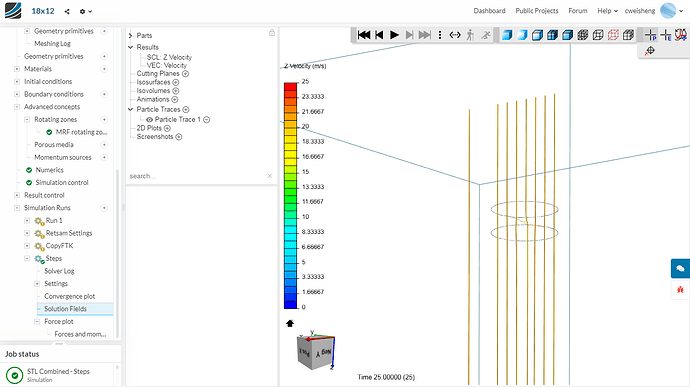 The reason why it's only 25s is because I am trying to see if the MRF spins early on since I am getting divergence later on. And trying to save my hours.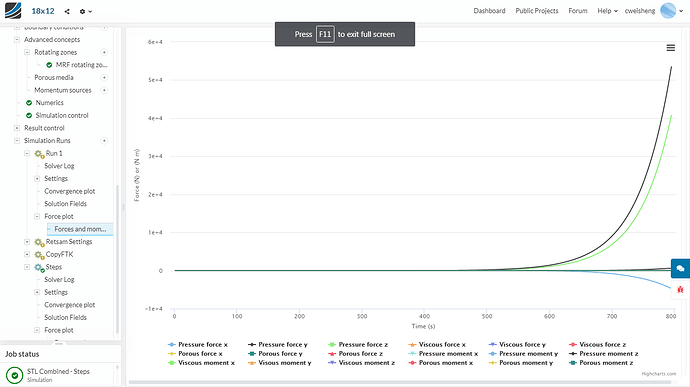 Can someone help? https://www.simscale.com/projects/cweisheng/18x12/
References:
https://www.simscale.com/projects/Filiptheking/validating_the_flow_around_an_apc_slow_flyer_propeller_-solve_it_with_simscale-/
https://www.simscale.com/projects/oscarcorripio/cfd_homework_3/

https://www.simscale.com/projects/dheiny/ducted_fan_1/