In my project I am trying to run the fluid flow simulation for this proposed design of 3 blade turbine. The process is pretty straight forward but I seem to be misunderstanding some of the basic methods such as the "rotating zone". The designs I have tested are requiring for it to be enclosed in a complete solid body but it gives meshing errors.
Here is a link to my project, I have made other test designs to satisfy the simulation needs i.e. enclosed the blades inside a cylindrical solid body.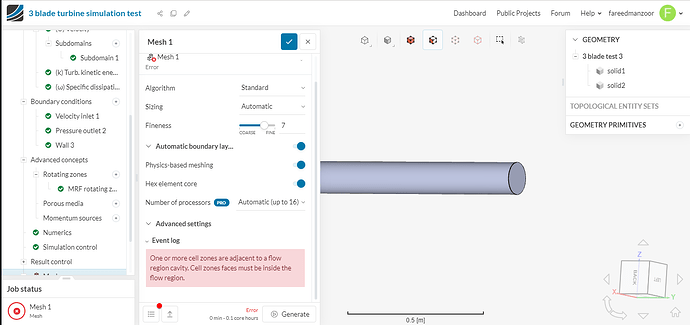 here is a current meshing error for this geometry.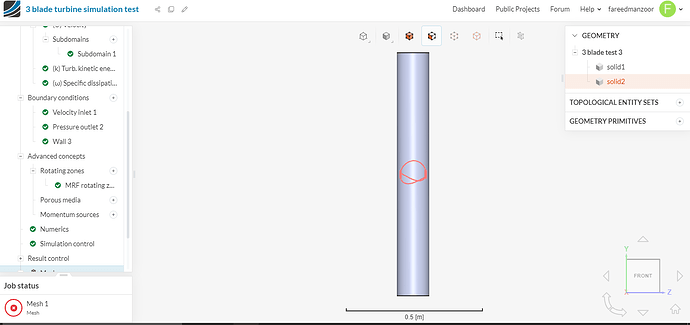 here is the blade inside the pipe to be tested.
I have been trying to run a proper simulation for this for a few days with no success. Would greatly appreciate some professional help on this.
GG: