https://www.simscale.com/workbench/?pid=2003932574751838362&mi=spec%3A08c85a40-4803-40d3-8b06-3cf01781b71e%2Cservice%3ASIMULATION%2Cstrategy%3A22&ps=domain
I am trying to make a rotating CFD simulation for vertical axis wind turbine. When assigning the enclosure I find that the blades of the turbine disappear and only the rotating region can be observed. The geometry also is automatically defined as one volume which is the flow region (see the picture below).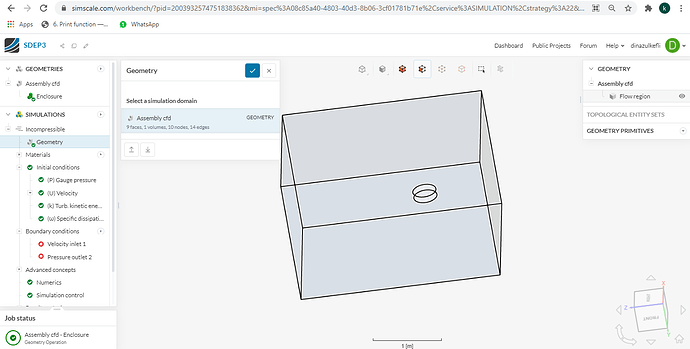 What I want my geometry looks like is as the picture below (which I got from the Propeller Study in Simscale Youtube video tutorial).
Can you help me to adjust my geometry so that it is the same as the ones in the Propeller Study?