Hi everyone, all good?
So I am a freshman in college and I am using SimScale to mine reserach projects, right now my goal is: Calculate Lift (in Newtons), Drag (in Newtons) of a flying model.
I setup my simulation based on this tutorial https://www.simscale.com/docs/tutorials/tutorial-compressible-flow-simulation-around-a-wing/ with some minor changes to acommadate the small scale model, I am still working on a better mesh, but thats not the question today.
Thats my force plot:
Note the Y axis the lift and the Z the drag
Question are this the actual sum of total forces on the model? Or a pressure? If its the first case, makes no sense, if its the second how can I obtain the sum of the forces as a result?
My pressure area average of the flying model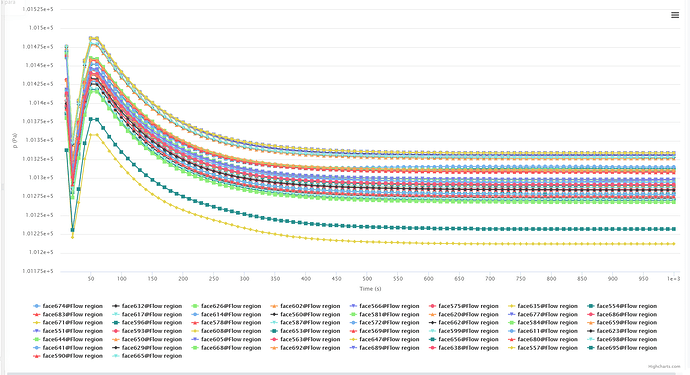 I am doing something wrong? Or just misinterpreting the results? If you can reffer me to some tutorial or any kind of learning material I will be grateful

Best regards
Lucas