Hello,
I am creating a very simple wing windtunnel test with the NACA0009 profile with a 10° angle of attack. The material is selected to be seawater because the model will be used in the ocean. I have a couple of problems. Here below is an image of the model.
First of all, what would you suggest select the inital conditions of k and omega to be. I have no idea what to select those as. Do you have some literature that I could read about it. It is turbulent flow in sea conditions. Below is an image of the model.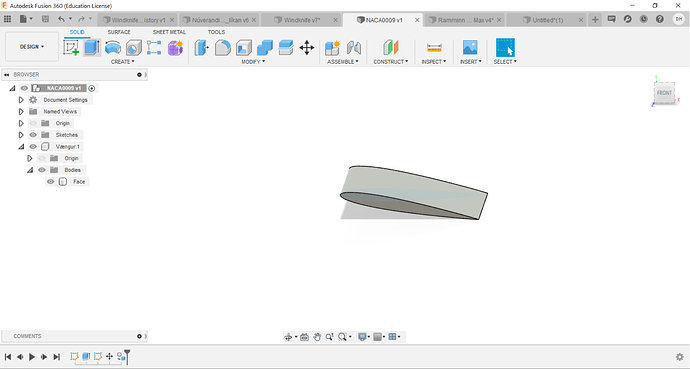 First of all. I am exporting the model from Fusion as a STEP file, not an STL like in most of the tutorials. I suppose that shouldn't change anything.
The first problem is that after I have meshed the wing and windtunnel it looks like this:
And I just get this bounding volume. Does this look correct?