I'm now attempting to refine a mesh based on best practices from @retsam which worked very well. Unfortunately I'm consistently getting a mesh error. The SimScale front end gives me the following error:
The mesh did not pass validity checks. Increasing the mesh fineness or adding local refinements to geometrical details potentially fixes this issue. Please contact our support for further assistance.
However when I go into the meshing log, I see a series of iterations removing illegal faces until this is reached: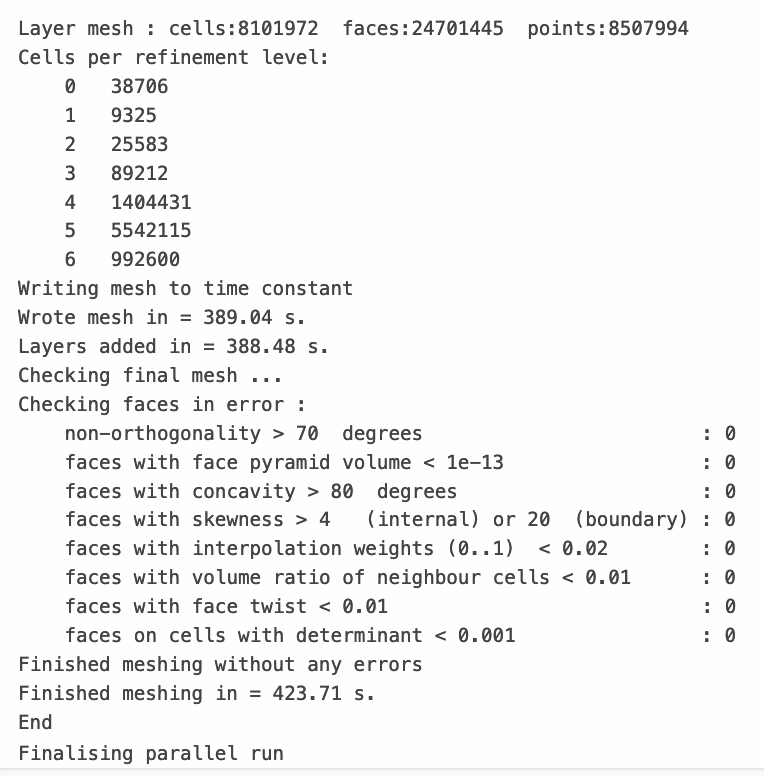 @jousefm
any ideas?
Project here:
https://www.simscale.com/workbench/?pid=6869950879105363263&mi=spec%3Aaad0a8a3-d5ca-461d-b235-d2daa9a0c175%2Cservice%3AMESHING%2Cstrategy%3A39&sh=3