Hey!
The objective of my project is to study the effect of dimples on a golf ball in reducing drag and to provide a comparison between a golf ball and a normal smooth ball of similar dimensions. Since a golf ball reaches speeds of circa 100 m/s, I have defined a speed of 50 m/s (half the actual) in the boundary conditions so as to not push SimScale to its limits of incompressible flow simulation (0.3 Mach or 100 m/s).
I have tried to create a mesh as suggested in the 'external aerodynamics over vehicle' tutorial. Link is here.
However, I'm not getting the expected results with the simulations. According to the results, the smooth ball is the one generating less vortices at the back, effectively suffering less drag.
You can find the link to my project 'Golf Ball Vs Smooth Ball' here.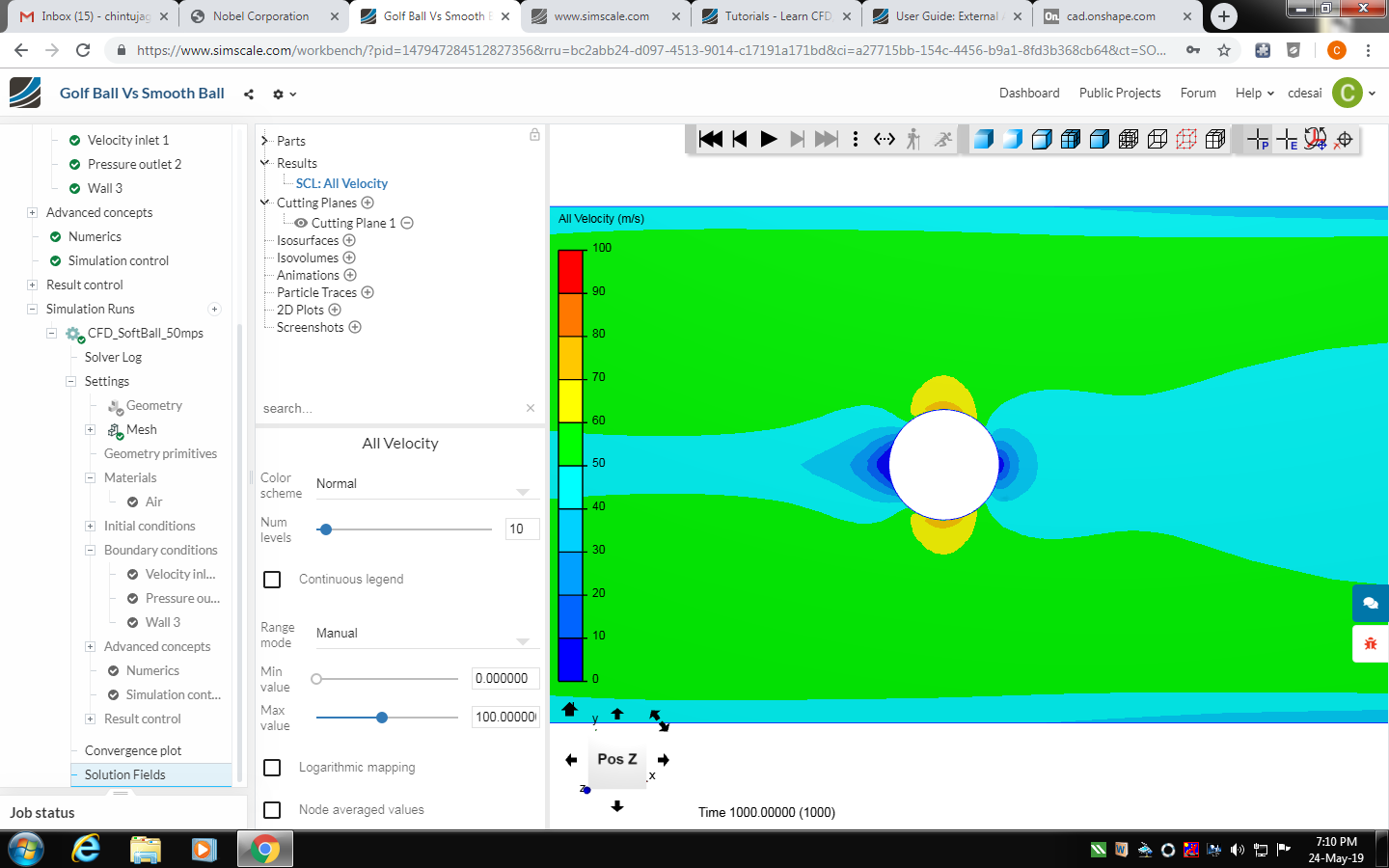 Please suggest some pointers which could improve my simulation and help me get expected results.
Thanks so much in advance.
P.S. - I'm new to the SimScale platform and pursuing CFD analysis as a hobby. I got into it through my interest in fixed-wing UAVs which got me interested in aerodynamics. I'm trying a few projects to learn the SimScale environment. This is basically the first time I'm trying a CFD software. Please be kind.