Hi Everyone,
As a number of users experience this with STL files. Here's how to apply a geometry split operation to create multiple faces for a STL CAD file that can later be used as inlet , outlet etc.
1- Add Geometry Operation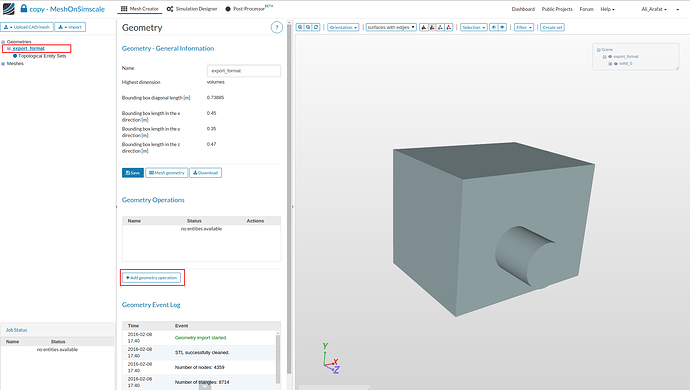 .
2- Set as shown - save - and start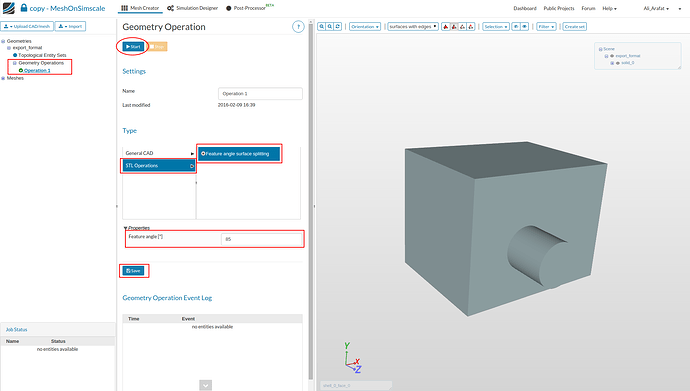 .
3- Faces are now split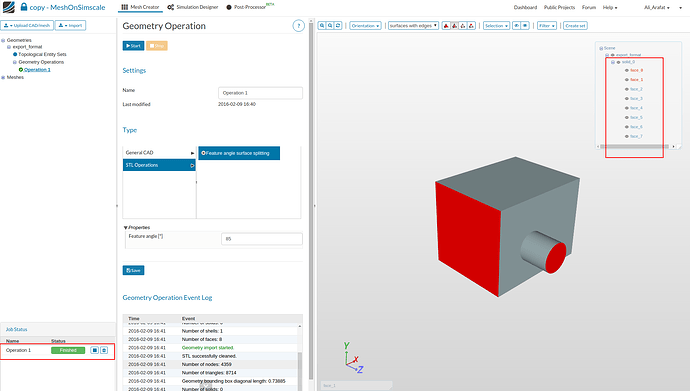 Best,
Ali