I am trying to simulate a friction hinge in the following project – I want to answer the following question: How much torque is required to rotate the pin?
The hinge has a fixed face, inside is a bearing (or bushing), and inside the bearing a pin which we will rotate. The bearing has an interference with the hinge, and while its geometry has a clearance with the pin, once it is press-fit into the hinge, the material compression will also create an interference fit with the pin, with the expected effect that the pin won't rotate bellow a minimum torque.
I created a static nonlinear simulation and defined 2 physical contacts: between the bearing and the hinge, and between the bearing and pin. I also added an elastic support on one of the bearing side faces, in order to assuage a simulation warning about the bearing being only constrained by physical contacts.
To answer the problem statement, I set a time-based outside rotating motion on the outside face of the pin. The pin will rotate 15 degrees during the simulation.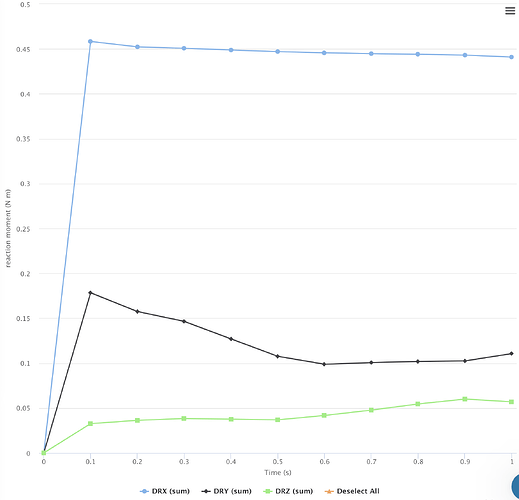 I interpret the result by doing a face sum of the moment reaction between the bearing and hinge contact surfaces on the X axis, i.e. about 0.45Nm.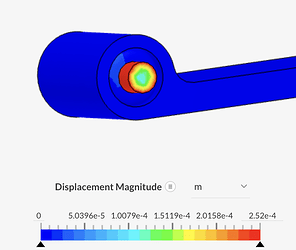 I verify that the bearing stays put within the hinge by looking at the displacement field.
My questions are:
Is there anything obviously wrong with my method, simulation settings or interpretation of the results?
How do I have confidence that the results are accurate/realistic and within what range?
How can this simulation be improved, simplified, optimized or refined?
Please bear in mind that I am a beginner with both FEA and SimScale.