Here's a link to my project;
https://www.simscale.com/projects/mculik5/rudder/
This is a rudder for a radio-control boat. I'm having this 3D-printed to replace the existing rudder on my boat, which lacks steering authority.
For the purpose of learning, I want to simulate water flowing around the rudder in two situations:
Boat moving straight ahead at 15 MPH (6.7056 m/s)
Initiating a turn, where the rudder is at an angle of attack to the water (either by rotating my model in the "wind" tunnel flow, or (if the former is not possible) by applying X and Y flow velocities calculated based on the AOA I wish to simulate.
I set up a straight-line simulation by creating the mesh, defining the "wind" tunnel, defining the fluid material, setting the fluid velocity, etc.
I'm interested in (and struggling to) generate results like this: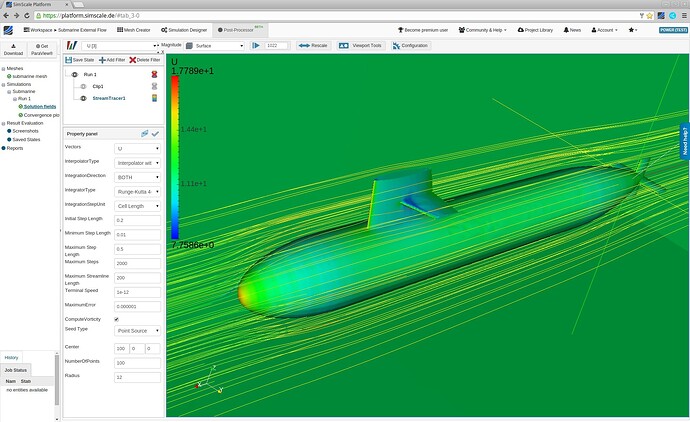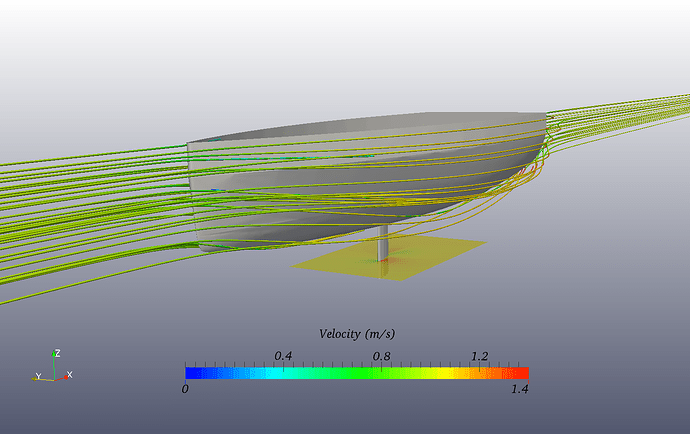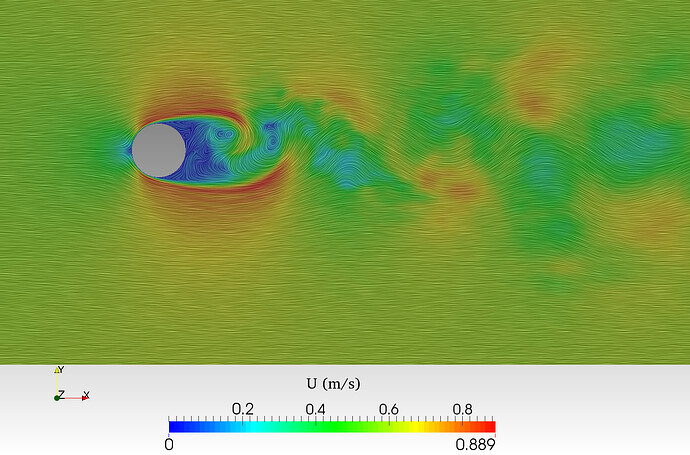 Any help is appreciated. Thanks!