Hi Simscale Community,
I'm trying to set up a validated simulation environment for further testing using Ahmed Body with 25° slope.
I followed user Retsam's Project pretty much to the point.
The only differences I can think of are:
-I didn't use a rounded velocity inlet
-My coordinate system was twisted, which I adjusted for
-Center of rotation, probe points and the split faces for the finer mesh areas weren't exactly the same, but close.
However, while Retsam's results show a Drag Coefficient of 0.298 (experimental: 0.299) , my results are 0.246.
Another observation I made is that my Lift Coefficient of 0.329 is much closer to the experimental result of 0.345. As a side note, for my further studies I will only use the Drag Coefficient.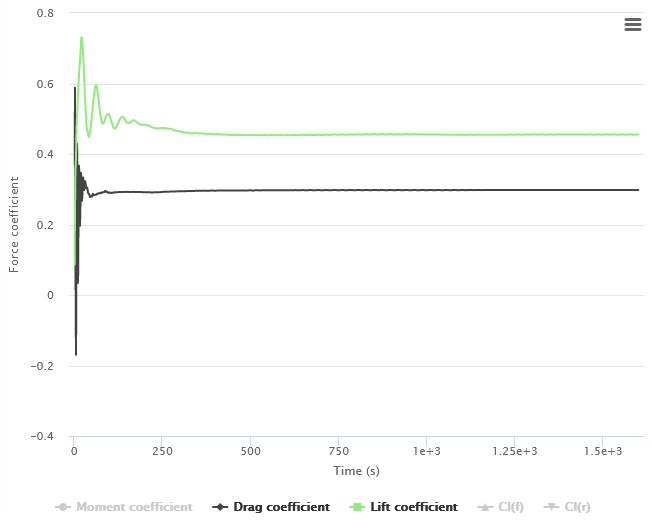 I used Retsam's project as a current best practice. Are there any new recommended practices that have changed since then? I noticed he didn't use the Hex element core feature, which I suppose would be more efficient? That said, I'm new to CFD with no prior experience.
Here is a Link to my Project
Best,
Jan