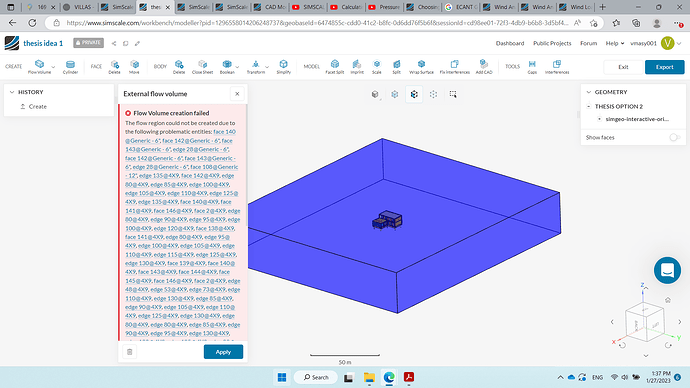 Trying to set up a wind simulation to see how the winds from a certain direction would affect the building/which parts get the most pressure on them.
For some reason, when I try to setup external flow it gives me errors. The model is imported from revit and only has walls windows and floors on it. It seems to have issues mostly with window frames but also some walls too.
Anybody knows what to do?
Thanks!