I had my simulation (incompressible) set up in a usual way like projects I did half a year ago. However, I could not get a reasonable result. The airflow from a 3m/s source could get over 100m/s result somewhere in the testing zone. Obviously, the wrong result pattern is confusing.
Here is the test I did and I have had ran several times with different set up I can think about. SimScale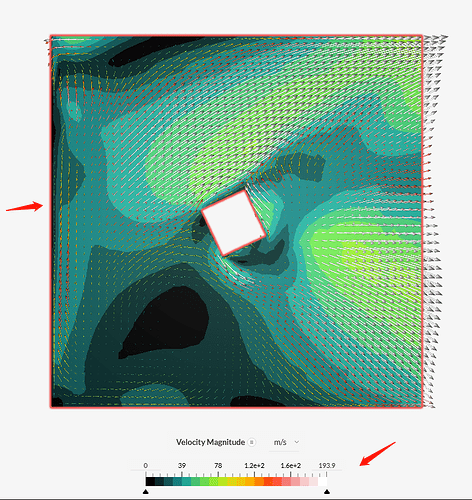 This is a screen shot of run 5.
In run 5 I had my input velocity speed at 3m/s but received over 40m/s around my testing object. And the flow vectors around the inlet do not point in the right direction.
I suspect my simulation run time is too short (500s), thus I extend it, and ran 6 shows the same problem and the flow pattern is incorrect according to my limited experience.
Could anybody help discover where I had incorrect setting up? Thanks million~