Hello, everyone!
I was working on this project (https://www.simscale.com/workbench/?pid=2633001207437297647&mi=spec%3A34ce9efa-c3a4-4f8e-96cd-a32007fec5b6%2Cservice%3ASIMULATION%2Cstrategy%3A3) for a rocket junction, running different simulations with different meshes trying to get my result to converge. But the last two runs (0.002 - 0.0015 and 0.002 - 0.0013), even though sucessfly completed, do not have the "Show the post-process results" button.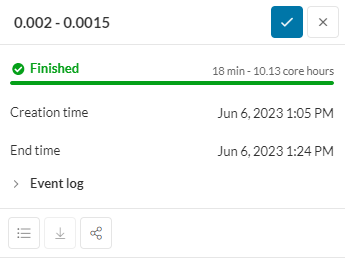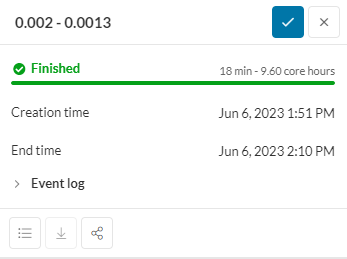 I was having problems with the simulations I carried out before those two and I had to delete the option of "Volume calculation" on Results Control, as a possible way to solve the Hard Disk Full warning (Instance Hard Disk Full | SimScale Documentation | Knowledge Base). Maybe I changed a configuration that I could not have been changed, but now I can figure out what it is.
Could I have some guidance here?