Hi everyone,
I am trying to perform a compression analysis in SimScale, tho my geometry is scaled up by the factor of 1000 after importing it to SimScale. A length that was 40mm is now 40m as an example.
Here is a screenshot from my export settings in Netfabb, the size of the boundary box is displayed.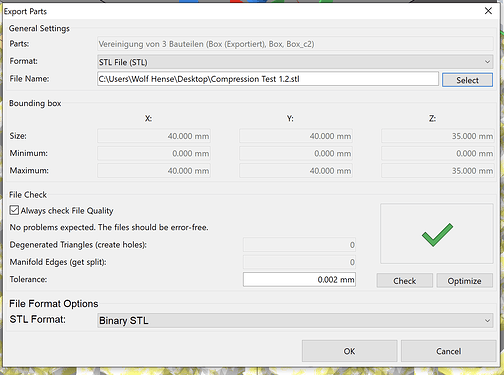 This is the size of the boundary box after importing: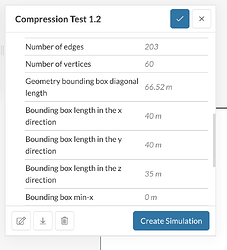 I tried downscaling the geometry by the factor of 0.001 in CAD mode, this will produce geometry faults.
Here is a link to my project:
Is there a way to import the file maintaining the right dimensions?
Thank you in advance.