Hi all,
I am struggelling with one simulation I want to do. In this four rod geometry, only the upper layer seems to move at high velocity, while you would think that also in the center of the volume there is more movement.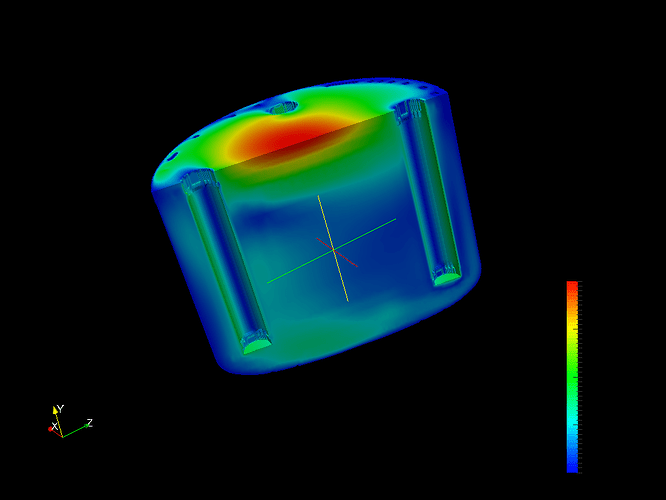 I think the MRIZone should also be placed higher (touching the fluid surface) but this gave bad meshing results…
I simulated another geometry in a similar way and this gives nice results.
I am quite new to SimScale and simlations in general, so I appreciate every help!
Thanks in advance!
You can find my project here: https://www.simscale.com/projects/achristiaens/stirred_bioreactor_-_marine_impeller/