Hello! Could you please post the project link so we can have a closer look at the settings?
This error is usually related to poor mesh quality or badly defined boundary conditions, but we would need to have a look at the project to know for sure.
Cheers
here is the link for the project
Thanks!
The usual troubleshooting steps for a diverging simulation are given in this article - I'd recommend having a look here first!
On a side note, some additional pointers from my end:
the standard meshing tool should give you a better mesh quality for this geometry. This meshing tool is currently recommended for all analysis types, except for multiphase.
I'd also run this case using k-omega SST instead of k-epsilon: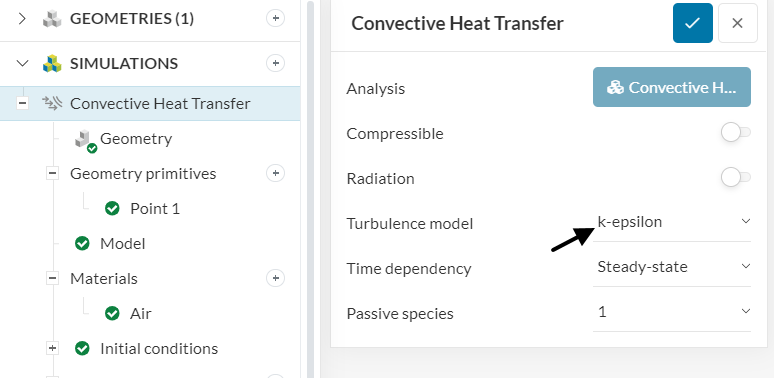 Cheers