Hi there, this is Fillia, I hope you had a great weekend, and thank you for using the forum for the first time! Feel free to create more posts and add your insights in already existing discussions

In order to visualize the thermal comfort parameters, these need to be added in the Field calculation section under the Results Control.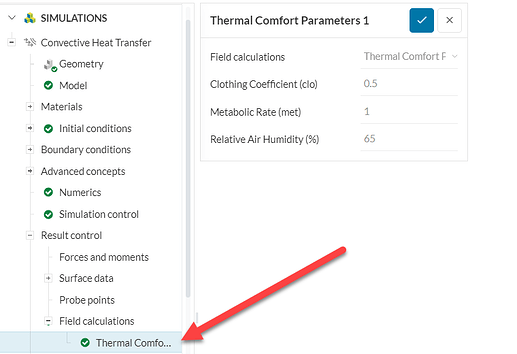 Then the results will be available for visualization in the post-processing environment.
By the way, make sure to check the post-processing section of this similar project:
User Guide: Thermal Comfort in a Theater Room (HVAC) | SimScale
Best regards,
Fillia