Ok so here is the first sim with the two surface refinements.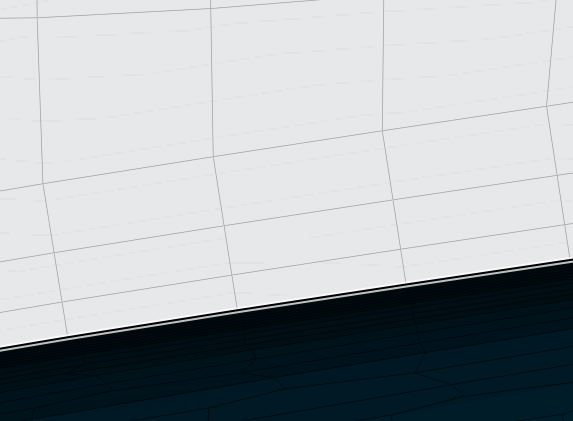 as you suspected the single level surface refinement was not fine enough to mesh the smaller faces. the foot pedal flap is messed up

wheel spokes are not that good. i would increase it a level

for some reason the front MRF zone meshed fine but the rear did not

And the second mesh failed. It had only one level 7 surface refinement and one feature refinement at distance of 0 going to level 10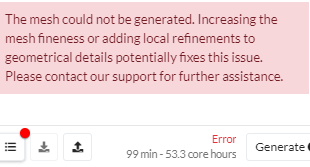 I wish that the geometry was setup to handle your method dale. so i could add Separate refinements to faces such as the foot pedal cover. If i want this area to be meshed correctly, using a higher, unequal level, it would apply to the whole mono, changing the levels around sharp edges and changing the size of the BL in relation to these new cells.
This leads me to (in my case) use absolute layering.
the other option, is to continue using relative layering, with unequal surface refinements and wherever the BL is reduced, to just leave it. The goal here is to get accurate Y+ layering but this is not needed on every surface. Inaccurate layering is acceptable where it doesnt greatly effect the overall results, as in, the whole base mono without areo that i have been meshing so far. I need to add the aero package soon so that i can start optimizing the wing surfaces, which are most important.
It would be nice to have the option of having relative or absolute layering with respect to the specific geometry selected. Not sure if this is even possible.
My other problem is reducing the cell count. How would you suggest i do the region refinements Dale? This is where a lot of cells are used and i need to reduce this.

I think my next mesh runs will be with absolute layering and unequal min max

Would you recommend doing (and i think you might have suggested this) to having two different boundary layer refinements for different areas?
For example,
keep the current surface refinement for the mono and wheels (level 7) matched to the surface refinement cell size to get the 0.4 thickness ratio.
Then create a second boundary layer refinement for all the smaller areas like suspension, by relating the finer cell level surface refinement (lets say 8 or 9) to the same Y+ =50 first layer thickness by recalculating the final layer thickness RATIO to match.
How does that plan sound?