Hello,
I am a new user to CAD simulation, and I am facing some issues when trying to simulate wind flow from different directions through the house: https://www.simscale.com/workbench/?pid=4788715914319924295
To simulate the air outside the house flowing in, I tried to use the external flow volume function. When I tried running it without inputting anything, I got the error message: "The flow region could not be created. Please search for potential problems around the following entities… and consider cleanup operations in your CAD tool."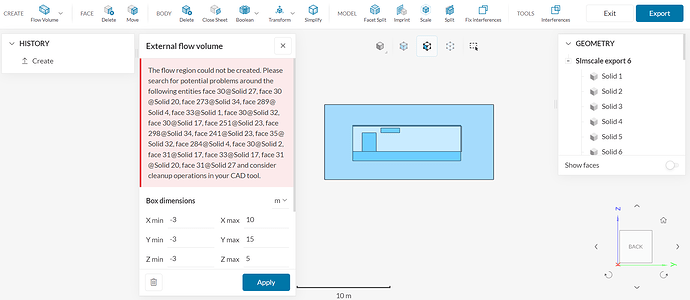 To try and solve this problem, I then tried to form a union between all the walls and doors in the house to only meet another error message: "Union operation failed as the result does not constitute a usable manifold body. Trying narrowing down your selection set, or contact our support team for assistance."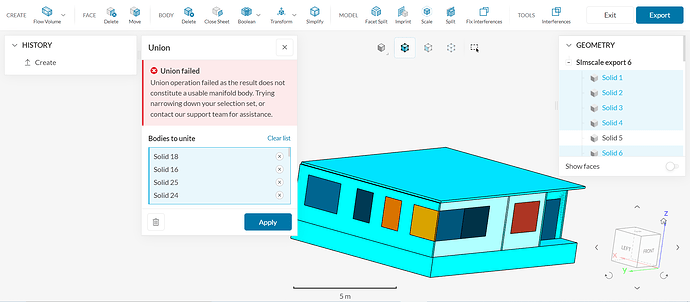 (Every part except the unselected parts as shown in the picture are part of the union)
Can someone please advise me on how I should go about running this simulation? Thank you!