Yup @Lwhitson2 is absolutely correct about the yplus value for k-omega SST model. The shear stress transport (SST) k-ω model is a two-equation model that combines the advantages of the k-ε and k-ω models. This model uses a blending function to gradually transition from standard k-ω in the inner boundary layer to standard k-ε in the outer boundary layer. The standard k-ω model performs better in the near-wall region while the standard k-ε performs better in the free-stream region.
Also, there are not much cells with yplus between 10 &30.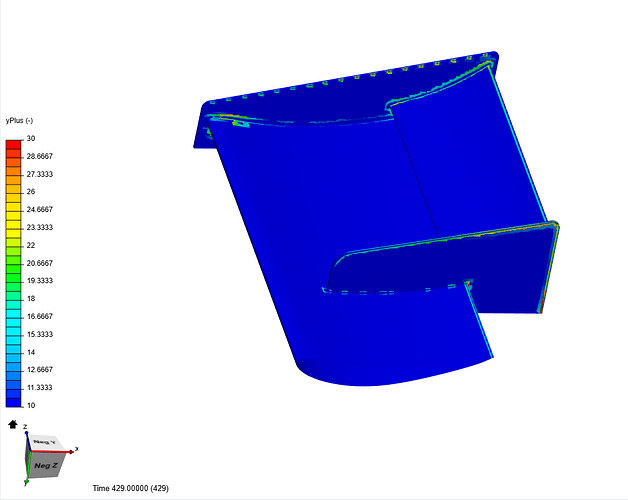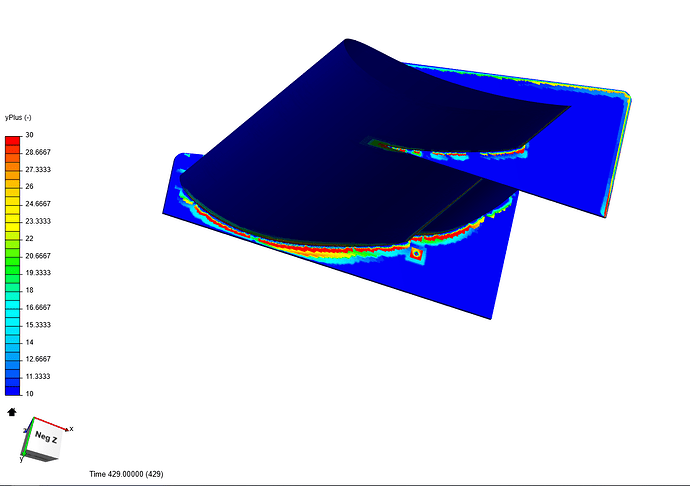 These Wall treatment method are used by some other CFD software. Just wanted to share this with you guyzz.