Hi. A lot of my use of Simscale involves assemblies of small plastic and rubber components with a mix of physical and bonded contacts. So I use Code Aster's nonlinear functionality. I would like a detailed explanation please about the Geometry Update functionality in the contact processing functionality, and how this can be monitored from the Solver Log.
Here is the config dialog for physical contacts I'm using: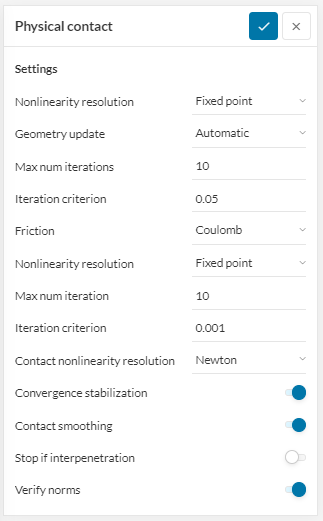 Here is the Simulation Control settings: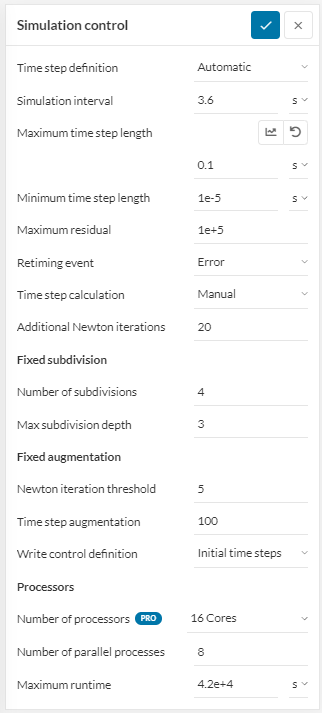 …and here is an excerpt from Log showing the first load step in a 36 step sequence of displacements where physical contact occurs between over 100 small curved surfaces on a slaved part and one flat surface on the master part: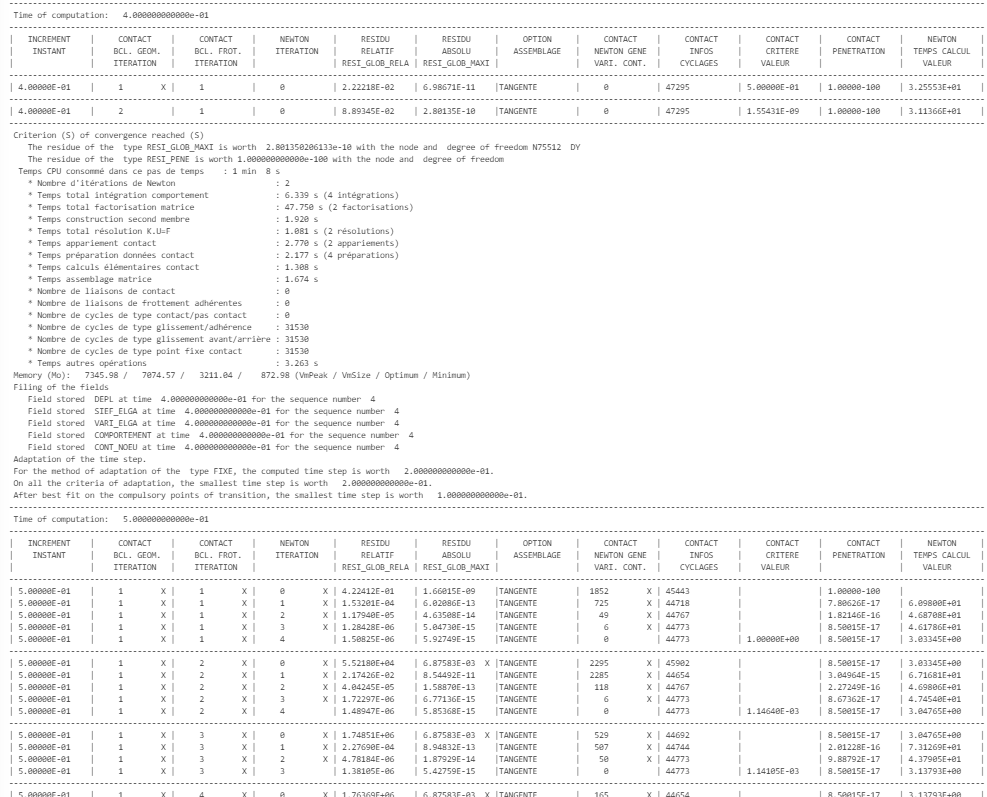 I usually find it difficult to get this type of simulation to solve, and I believe more understanding of how to 'nurse' the contacts and understand what the solver is doing would be helpful. For example:
What is 'Geometry Update' actually doing in 'Automatic' mode?
What are the various 'iteration' and 'criterion' terms doing exactly?
Why do I see oscillation in the field 'Contact Critere Valeur' in the Log, during the iterations performed at each load step? How do I direct the iterating better?
What are the functions and the computational pro's and con's of Contact Smoothing and Convergence Stabilisation?
Any explanations or tips or Code Aster documentation referrals would be appreciated!
Thanks