I am finally able to use ParaView well enough to get some images that match what my brain wants to see
I have used the link @LWhitson2 provided a while back which expalains EVR plots. This is the link.
First I would like someone to interpret these 3 EVR plots (the 2nd just adds LIC to see how well attached flow is) that I have made, as they stand, on their own.
I will supply more information about the mesh and sim parameters as needed.
I have my own interpretation, but that is from a very newbie perspective, so I don't want to say much yet
I am concerned about how I would change the mesh to better allow my boundary layer to be precisely analyzed as the connected flow approaches the trailing edge…
Any EVR experts out there (@LWhitson2
…)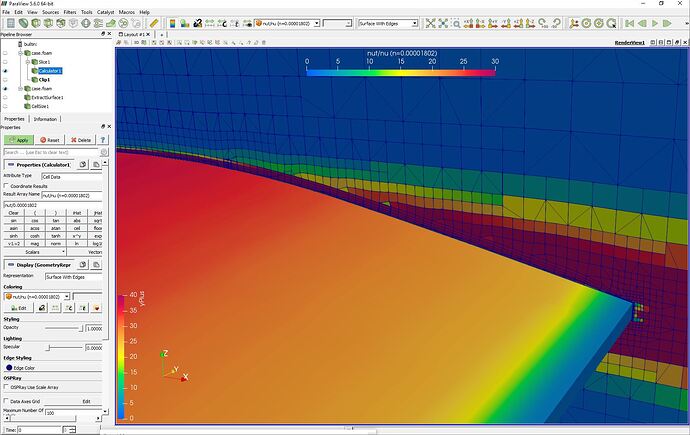 .
.
.
.
.
.
EDIT: Funny, at the autoscale color range, it looks like the BL is resolved much better???
I was just assumed that the correct range to view was what the link used, another ass u me issue ???