Hey, I'm using the tutorials to learn more about CFD solutions for airflow. I was following this one verbatim:

Here is my project as I followed that tutorial;
https://www.simscale.com/workbench/?pid=5610761644394947419&mi=spec%3A11b34846-ea89-4780-bdf3-57abf8e391d3%2Cservice%3ASIMULATION%2Cstrategy%3A108&ps=analysis%2FCompressible--oneOf%2FboundaryConditions%2F4
You'll see I am following it step by step, and created topological entities from the ball solid before generating the enclosure geometry: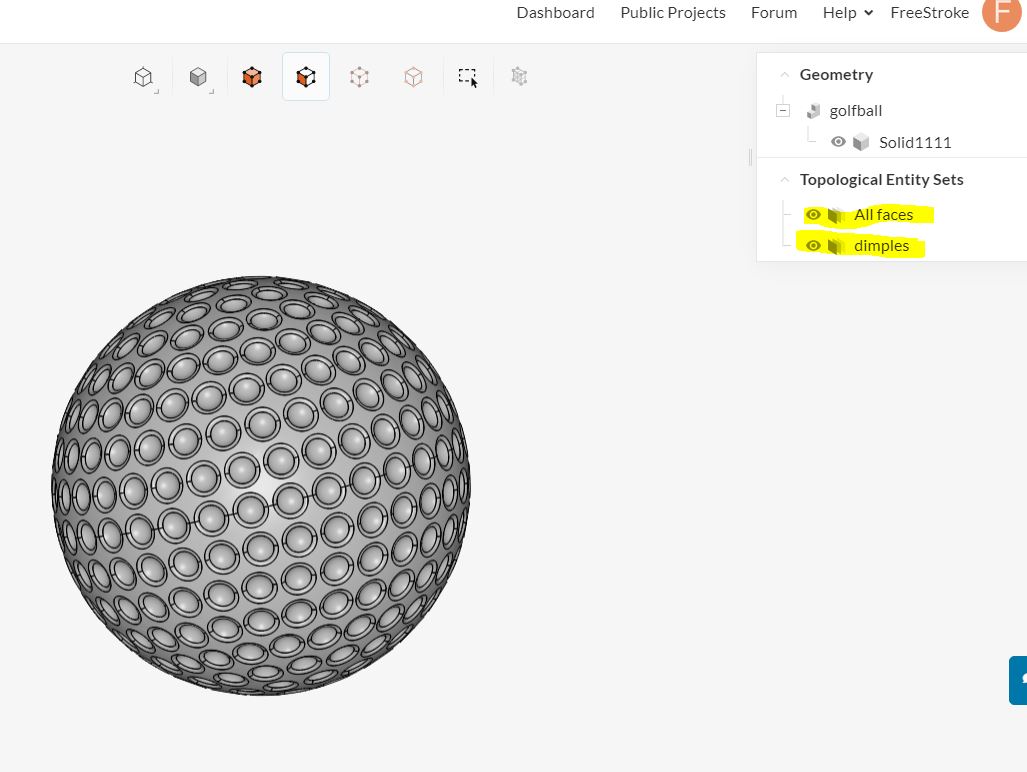 Once the enclosure is generated however, my topological entities disappear: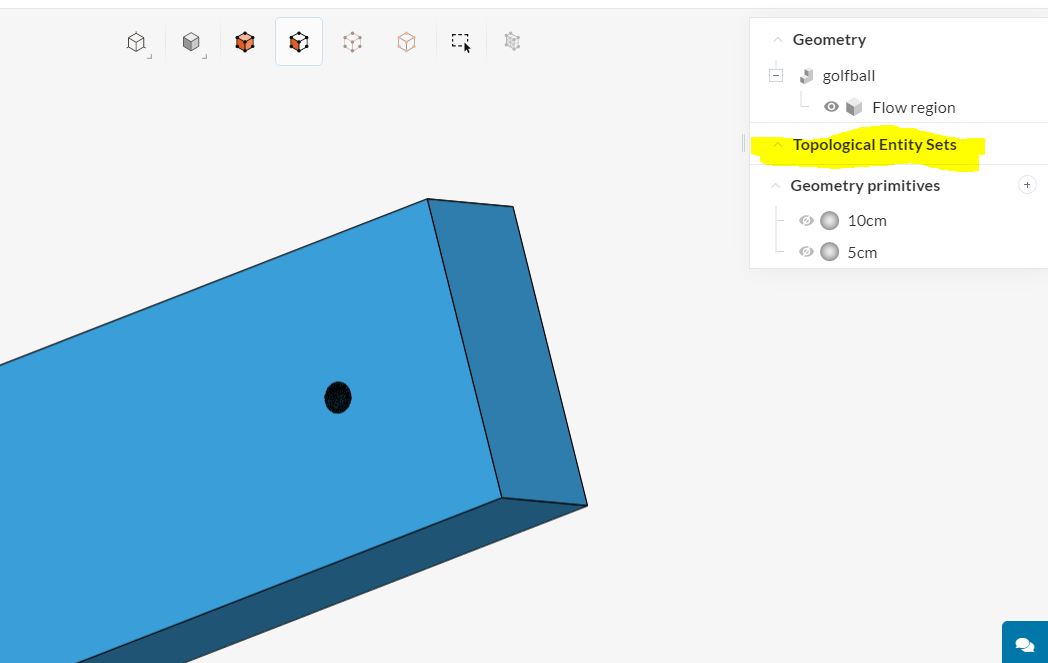 Without the topological entity of the ball's surfaces I can't finish the final boundary conditions for rotation. I first noticed this for another project I was doing for a wing section, where I couldn't include the no-slip wall of the foil surfaces. That's why I imported this tutorial to figure out what I was doing wrong. However I have the same issue when following this tutorial.
S0, I copied the SOLVED tutorial for the golfball ;
https://www.simscale.com/workbench/?pid=8082287462749046553&mi=spec%3Af2b57f60-8c47-4db6-9f63-ad33698bb0a6%2Cservice%3ASIMULATION%2Cstrategy%3A67
And the topological entities are there. But, when I delete the enclosure results and re-run the geometry operation, they disappear for me. I can't seem to create the geometry enclosure and preserve topological entity sets that I pre-defined. Can you help point out what I am doing wrong?