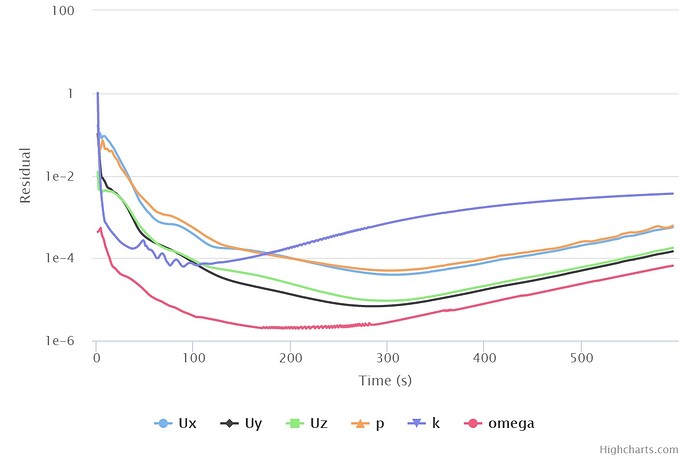 This is my convergence chart from my most recent sim. I have been modeling a loose representation of an FSAE style rear wing to learn how to use CFD to improve a design. I have finally started to get a decent mesh going on my past few versions. Oddly on this version all I did was shorten the width of the model to a more realistic size and all of a sudden the convergence gets a little funky and the results are skewed. Any Idea on what would cause this?
I am talking about V46RS. Here is the link:
https://www.simscale.com/workbench/?pid=8534818858336302534&mi=spec%3Ab51622ef-4fba-4836-82b5-b30ba1817f1f%2Cservice%3ASIMULATION%2Cstrategy%3A403
I made sure to correct the mesh for the change in size but none of the other settings changed. I would appreciate any other eyes and help. I apologize in advance for imperial units, I only use them because that is what my team uses.