Hey Forum,
I am new to SimScale and tried the [Conjugate heat transfer – cooling of electronic equipment] Tutorial (https://www.simscale.com/docs/tutorials/conjugate-heat-transfer-cooling-of-electronic-sink/). I followed the steps, but the small chip is causing temperatures over 4000K.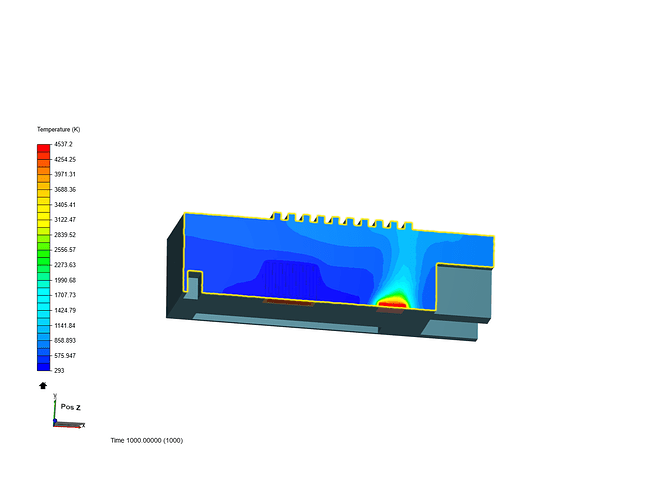 If I delete the absolute power source in the small chip and only power the large chip the result seem plausible.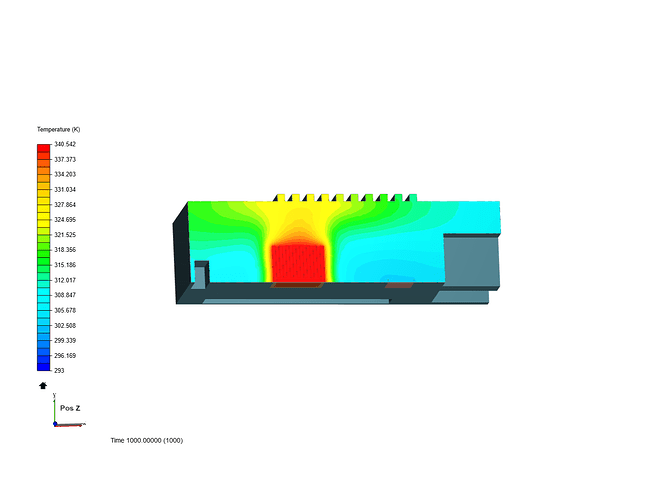 Why is the small chip heating up so much, what did I do wrong?
Can somebody please tell me, why my simulation deviates from all the other ones, where this problem didn't occur?
my project:
https://www.simscale.com/projects/embers/tutorial_-_conjugate_heat_transfer-_cooling_of_an_electronic_sink_2/
(Run 1, both chips are active, Run 2 only the large chip is active, Run 3 only the small chip is active)
Best regards
embers