Good day,
I'm simulating the flow through a duct, to analyse the pressure loss caused by it.
Somehow in the last few days I can't seem to continue my run more than once, even though the maximum runtime hasn't been reached and everything seems to be converging.
It's showing the following error: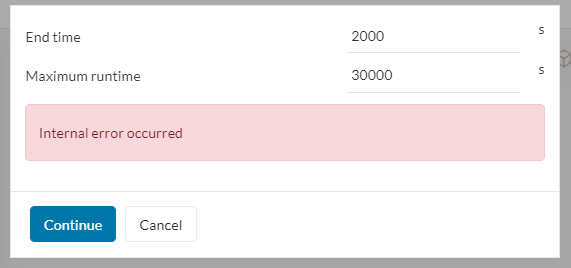 Here the link to the project: SimScale
This isn't the only project I'm working on where this is happening. So it's either a system error or I have a setup problem.
Looking forward to any help concerning this error.
Cheers
Dan