I am simulating a laminar flow of air in a pipeline (Under Incompressible 3)
The boundary condition is inlet pressure ~17 Pa. However, in Run 3 (transient), after 0.4s of running, the color of the inlet is light orange (smaller than 17 Pa), while it should be red (~17 Pa).

If you look at Run 2 (steady state), after 10s the inlet pressure is still red (~17 Pa), which I think agrees to the boundary condition.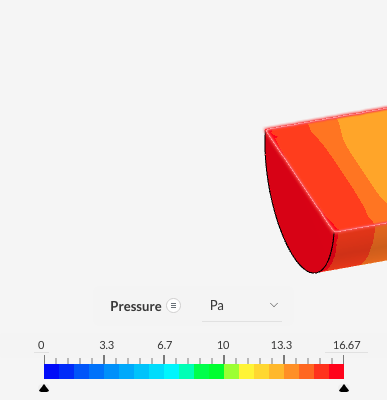 Am I doing anything wrong?
Project link: SimScale