Hi, I am a Mechanical Engineering Student new to Simscale.
I am having troubles creating the external volume to study how the fluid behaves in the sever room that I have designed. It contains an inner insulated barrier to separate the flow between the cold inlet fluid and hot outlet fluid coming out the server rack. The fluid is then recirculated via the CRAC unit.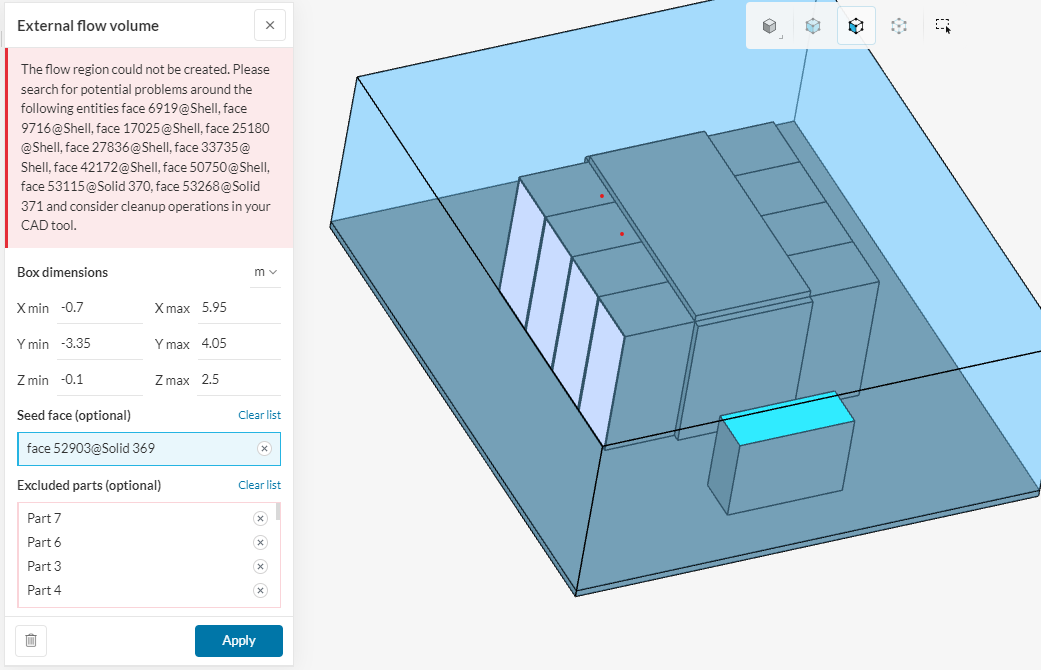 link to project: SimScale
Please can someone help!
Thanks,
Steffan.