Hello,
I'm trying to simulate about temperature change of silicon die through time transient in natural conditions.
The model is a form of optic over the display panel.
I have used conjugate heat transfer 2.0 and I also assigned inner flow to inside of optic in CAD mode.
Problem is I have no idea on using "boundary conditions". So There is an error at mesh.
In this case, what should I use and assign it?
I'm sorry but I can't understand well even if I review the tutorial.
If there's anything weird, please let know.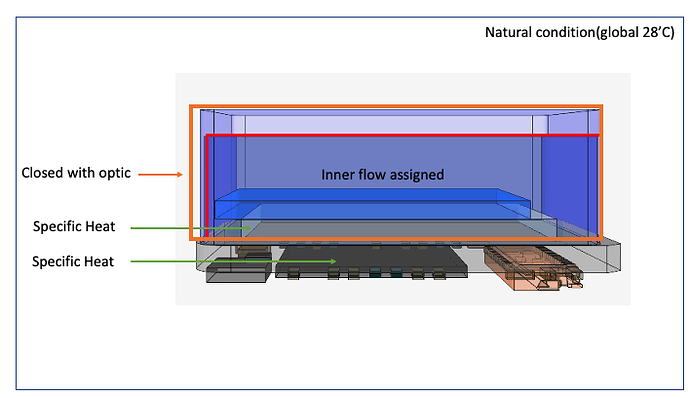 Here is my simulation url.
https://www.simscale.com/workbench/?pid=3379167656380653254&mi=spec%3A2f6a7ca9-91ef-4cd2-aece-3fdf8bb324db%2Cservice%3ASIMULATION%2Cstrategy%3A349
Thank you.