Hey guys,
For the past few weeks i was remaking some half FSAE car simulations ("Mesh test 4" with "w/boundary surface - region" mesh ) of our team and now i came across a new bug that i never seen before. My goal here is to get some good residuals, by making a good mesh and not chaging to much the numerics or simulation control, in order to get some more reliable coefficients. For that i did some research about good meshing and the post "Optimizing mesh quality and Y+ formation on an FSAE car" its like a bible for me and my tests. (I would like to leave my acknowledgment to the PowerUsers who participate on this beautiful and usefull post). In the post they talked a lot about the "Inflate Boundary Layer" refinement and about the "Layer Size" configuration. For me using layer size was better and to get some good results i had to make some spreadsheets of surface leveling to get a good 0.4 - 0.5 inner layer thikness ratio. And thats where my difficulty begins. After testing some confirgurations of levels and bounding box resolution i´ve come to this numbers that worked a lot for me: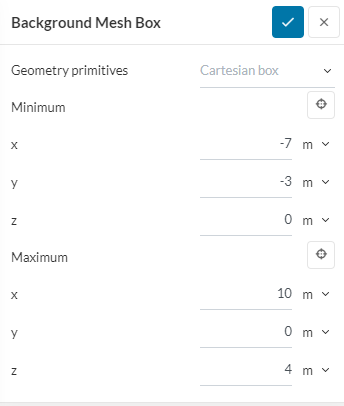 With this input i started to make level testing to get good surface on the most important parts of my project (Sidepods, Tires and Sidewings) and decided that the best levels are: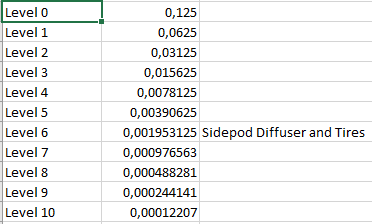 min/máx 6 for all of then. With that decided i did some Geometry primitives for all the parts of my car, to get a smooth transition between surface - boundary - region and used the "Region Refinement" to combine the level of surface - and region to get the same ratio for the boundary.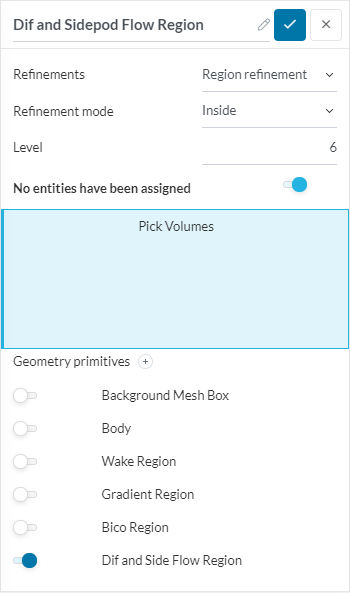 So the problem is that everytime i choose to use this config (even if i already did some pretty heavy meshes, like this one, and never had any issue) the "machine run out of memory" keep showing up. I already tried to increase the number of processors for 32 and it didnt work. I cannot get it even higher because i want to save core hours, but i dont know how to make it lighter without losing mesh quality and still trying to implement the ideas that i´m trying here. After solving this i will probably create a new topic about numerics, simulation control and boundary conditions to get some good residuals, but firts i need to solve this unexpected issue.
Here´s the link of the project and the mesh is "w/boundary surface - region" inside "Mesh test 4" :
https://www.simscale.com/workbench/?pid=2760197601834882193&mi=spec%3A8769ab4c-ab1d-4783-95a1-c36af0d3367d%2Cservice%3AMESHING%2Cstrategy%3A208&sh=191
Thank you all for the attention,
Mateus.