I am getting this error, "The following region in contact with another region has no material assigned to it: region11. ". I don't know how to resolve it. There is no such region as region 11 in my CAD, closest thing would be flow region. How do I find region 11 and how to resolve this issue?
Any help will be greatly appreciated.
Green ticks show all the initial requirements have been fulfilled.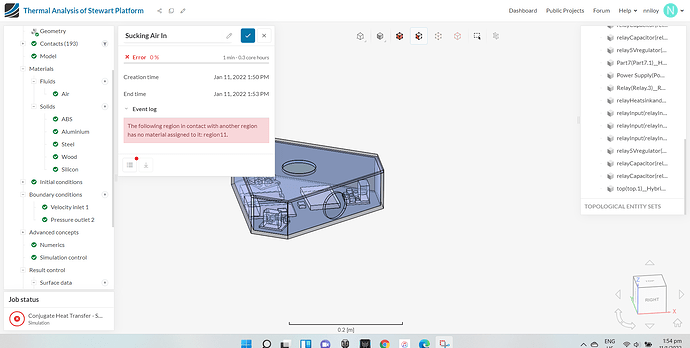 I have posted link of my project below if you want to take a look at.
Thermal Analysis of Stewart Platform | SimScale Workbench