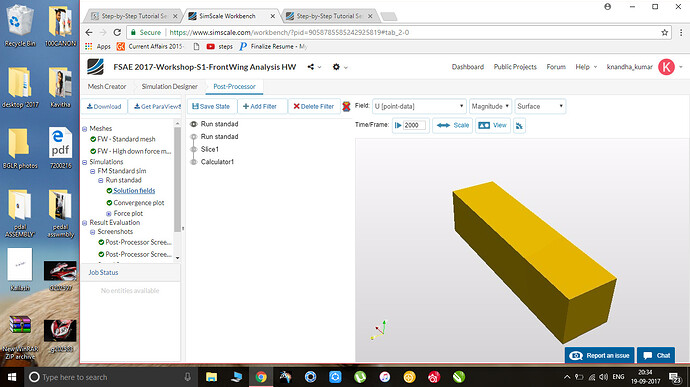 line 1
i cant add strealine 1 on my workbench please help to solve this
@drodriguez32
@knandha_kumar I'm going to need more information. Do you get an error message? Does it just not load? Can you see the filter?
Can you share your project please?
Cheers,
Diego
like you said am doing the assignment which u gave to us , now what problem am getting is ,in post processor stream line 1 am not getting dir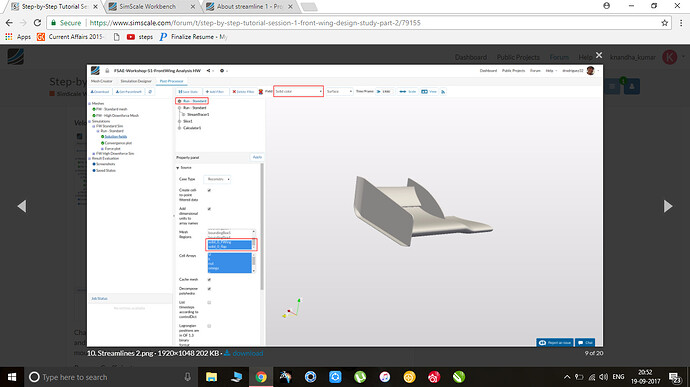 ectly it's going for standard run
my project url:https://www.simscale.com/workbench/?pid=9058785585242925819#tab_2-0
Hi @knandha_kumar,
Could you please look at the next picture in the tutorial? The picture you shared (10. Streamlines 2) actually refers to adding the front wing to the viewer. But to be able to load streamlines you need to click on the solution field that has the fluid internal mesh loaded. So to do this you need to click on the Run-Standard where you have the slice and the calculator, and THEN you can load the streamlines.
Please let me know if this works
Cheers,
Diego