Hi,
I am a new user of SimScale and I was trying our some simple problems I wanted to figure out how large assemblies are analysed on SimScale more specifically how to define the connections/joints between the parts of the assembly.
So I modeled a simple assembly shown below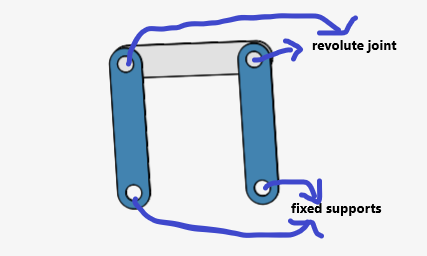 I gave cyclic symmetry for the revolute joints and fixed the other two supports.
After running, solver error message comes up always.
Am i doing anything wrong ? Is there any other way to define revolute joints ?
Thanks and Regards,
Vignesh