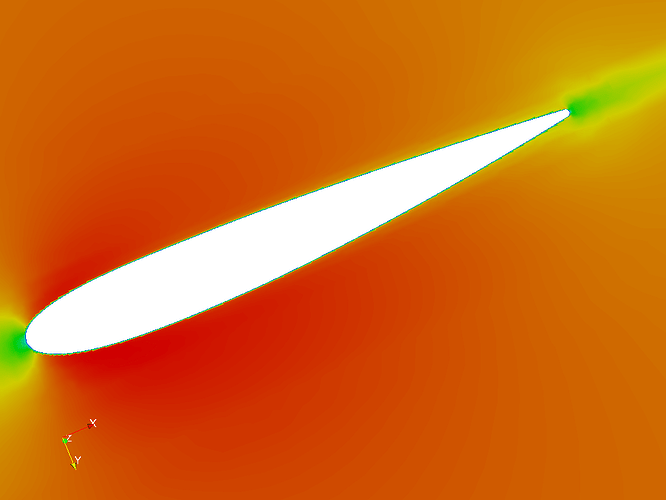 https://www.simscale.com/workbench/?pid=4104805249868242951#tab_1-0
Here is my project:
Im trying to see the drag and lift difference between wing / winglet. And vorticity at the wingtips.
My stl files cant be used to create inflate boundary layer with mesh refinement , and my stl files dont have a nice smooth surface after meshing . (to late in the project to change this ).
Values used in this project are for 10000 meters altitude, velocity 60 m/s to get reynolds number -> 1.2e+6 and machnumber below 0.3
https://www.cfd-online.com/Tools/turbulence.php is used to get k and epsilon , using eddy visc. ratio 5 and turbulence itensitive level at 0.5.
How can we read the Y + true value after simulation runs? And howto change the cells around my wings to best catch the viscous sublayer without inflate boundary layer function.
From post processing ,it seems that my y + is around 15-20 because of the surface issue.
Anyone who can give some advice for my project ? How to create picture of the vorticity at the wingtips?
Thanks