Hello
I'm having problems with creating the mesh.
I suspect there might be an issue with the inflation settings. I need to have a very fine (thin) boundary layer because i need my y+ value to be <1.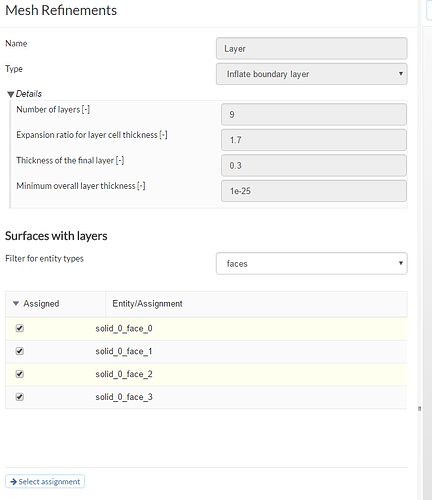 Is it possible that the mesher does not inflate the layer because cell sides ratio is too big?
Thanks