I am interested in H2 flow through a pipeline (transient simulation).
After many failed attemp, I tried to make things small in terms of pipeline length (50 cm), courant number (0.7) and mesh finess (5), however the simulation is quite slow.
Looking at the simulation log, there are 240 time step continuity errors and 30 PIMPLE: not converged within 4 iterations.
The residual log of p seems not alright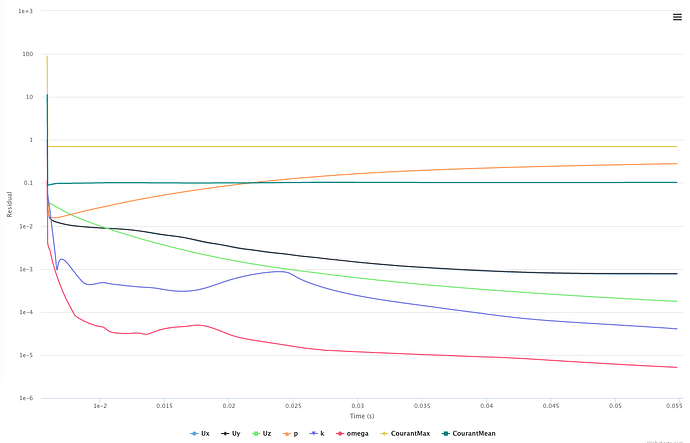 The problem is the run stucks at 2% after 30000 minutes, which is really wrong