Hi,
I have a newbie question, so simple and straightforward answers are quite welcomed
For the sake of a bigger project I need to compare a realistic model of the lathe spindle against it's much more simplified representation. For ball bearing simulation I was advised to use something like joint/hinge connection, which will result in unrestricted rotation around the inner race centroid(?), no movement of that pivot is allowed. Something more sophisticated than bonded contact and fixed support is needed. But I was unable to find such a connection in SimScale, tried to search for advice on bearings representation in the documentation and on the forum, but nothing popped out.
Tried to use rubbery type material for inner race and elastic support but without much luck in either case.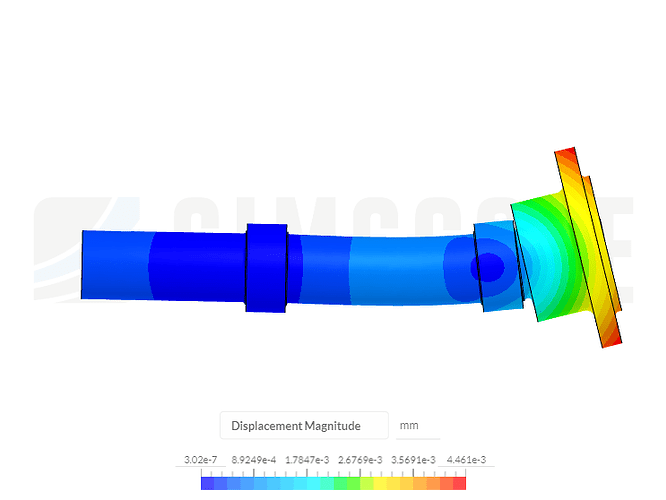 So what is OK-type ball bearing representation in my case?
Realistic model of spindle with bearings inner races in place:
https://www.simscale.com/projects/kfmut/spindle_tests/