Hello
How to select hidden hole to make contact ?
Thanks
Hi @daniel11!
Can you share the project with us? I can create a step-by-step instruction for you then if you like.
A good video on how to work with the workbench can be found here:
Best.
Jousef
Hi
I don't understand how to select hidden hole.
Thanks
Hi @daniel11!
It seems that the project you posted has a small glitch (at least for both of us) so I re-uploaded it with already created mesh. Please feel free to use the new project here: Bolt connection - FEA.
Clicking on the eye symbol lets you hide volumes and assign contact faces.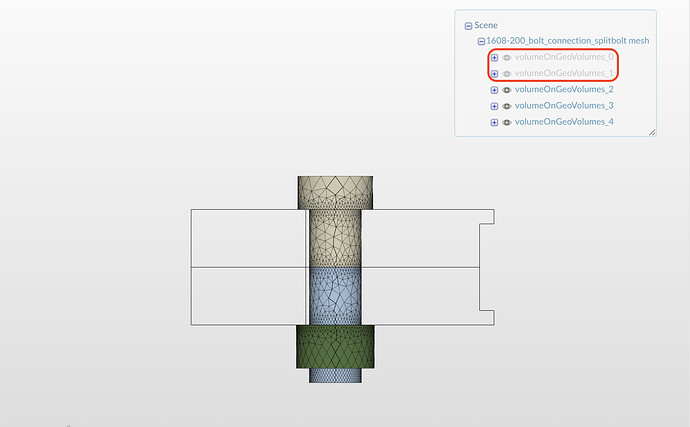 Hope that answers your question!
Jousef