Dear community,
I am trying to conduct a cfd analysis on a screw air compressor.
The simulation is something like in this picture.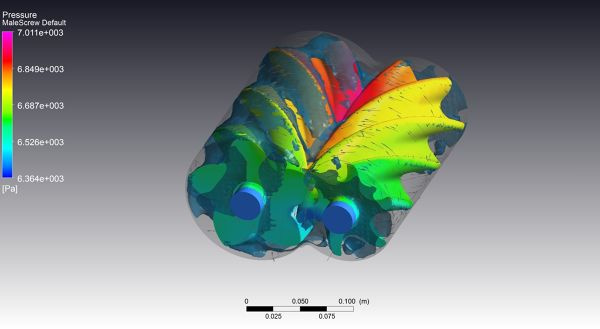 The transient simulation would be done using immersed body solver in CFX solver. I have some doubts about it, immersed solids and six-degree of motion (simscale) are equivalent capabilities? If answer is yes that advanced option can combine it with compressible gas? Simscale meshing tools could be enougth to capture the deformation of the domain and the geometrical complexity of helical rotors?
Thanks in advance,
waya