Hi all,
In some of my last projects I needed to simulate the effect of the mass of a part attached to a structure without designing the part itself, because the part itself was out of the scope of the simulation, only the structure that holds the part had to be simulated. In order to do so I used the "Remote Force" boundary condition as shown in the picture below.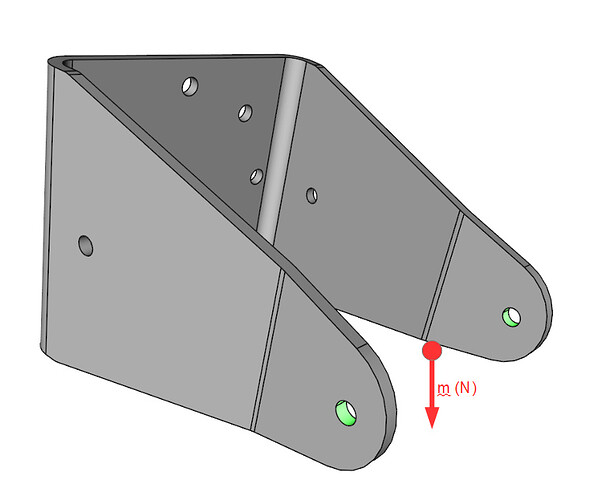 The simulation was Static and I just defined the mass of the part in Newtons given in the mass center of the "remote part" and applied to the faces shown in green in the picture above. I don't know if this is te best approach so as to define a "remote mass" for the case I am mentioning but the aim of this thread is not to discuss this implementation. However, feel free to comment if you think it is not a good implementation, I'm opened to receive critics on my approach!
The aim of this thread is to discuss about the convenience of using the same approach in a dynamic analysis i.e. a shock/impact analysis. Would you recommend me to use this approach in order to define the "remote mass" for an impact analysis? Or would it be better to add a real mass (a sphere, for instance) equivalent to the mass of the part even though not the part itself?
Looking forward to a nice discussion and a deep learning!
Best regards,
Alex