Hi all,
Newbie here with a quick question. I'm trying a few things using the pipe model from tutorial 2. I'd like to simulate a flow through the pipe from a single velocity inlet, but also show the flow exit the pipe.
I've enclosed the model, set 5 out of 6 of the enclosure sides as non-slip walls, and set the last side as a pressure outlet with 0 gauge pressure. Afterwards, I selected all of the pipe geometries (except for the three pipe outlets), grouped them together as a topological entity, and also set them as walls.
I assigned one velocity inlet on one pipe opening for a flow of -50 m/s in the y direction. It hasn't really worked out.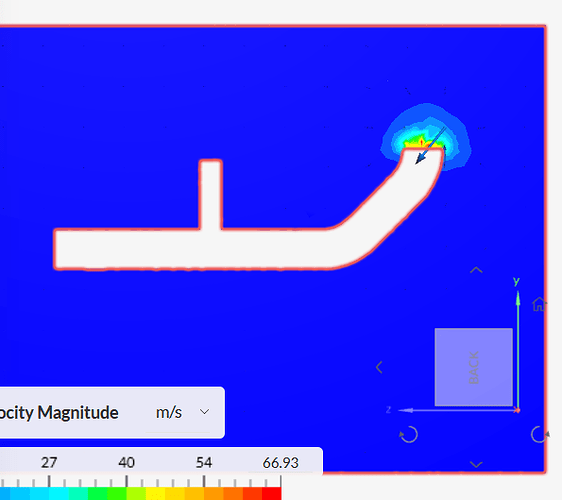 I'd be appreciative if someone could help guide me along
Thank you!