Hello Everyone,
I'm working on a very basic static simulation for a custom jewelry holder design.
https://www.simscale.com/workbench?publiclink=c10be50d-6a55-4c38-ad73-17d700c4efc0
In the last two runs (Static_displaced and Statidi) I wanted to setup a simulation where I give 8.5 mm in the -x direction. Then I want to check the stresses and displacements.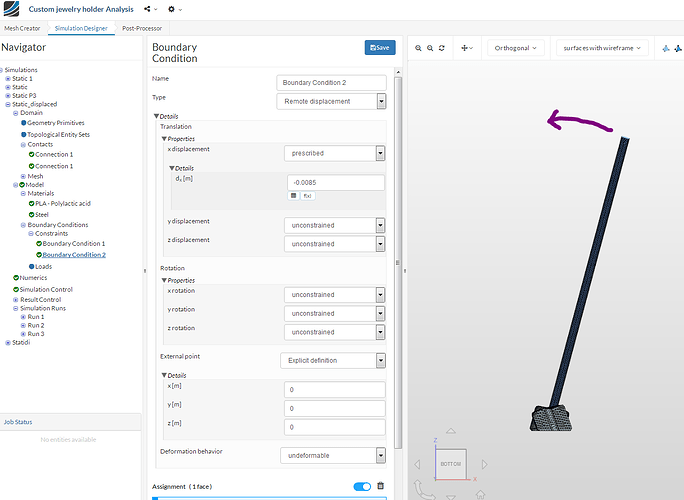 The first one is non-linear but I couldn't make it work. The linear setup didn't work either.
What can be the problem? Why can't I use scalar when defining remote displacement? I get error message.
Please have a look on it then share your thoughts. I appreciate your help!
Thank you in advance!

Jani