Hello everyone,
I am working on a CFD analysis about a blended wing body. At the moment, I have prepared the mesh with the following parameters: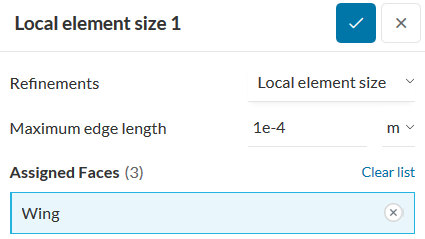 Local element on the wing, since on the previous mesh done, the aspect ratio was very high on these areas.
The mesh configuration is the default configuration from SimScale, except the boundary layre, which I have changed in order to reduce the core hours.
And this is the final result: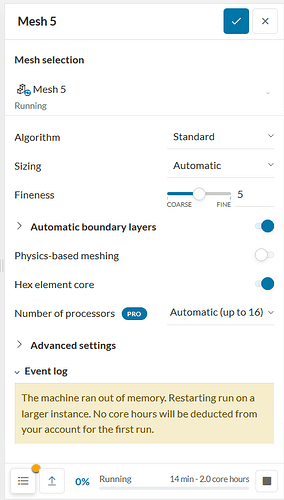 Can you help me, about what was wrong?
In last case, with a local size equal to 1e-4, I had got a max aspect ratio equal to 19000, and I dont understant the meaning of a enormous aspect ratio.
It's true the model CAD is a bit small, with max chord equal to 0.15m.
I attach the link of my project:
https://www.simscale.com/workbench/?pid=6804772120795526757&mi=spec%3A43d19ee6-4476-497b-8618-9a1d94fa477e%2Cservice%3AMESHING%2Cstrategy%3A61&sh=60