hi, I need help for my simulation, here I run a conjugate heat transfer analysis, the goal is to see the temperature of the gears when oil lubrication is injected into the gears, I have a problem:
is CHT analysis suitable to see the effect of oil cooling on gears?
see in figure [2] the fluid flow does not flow into the middle of the gear gap, but the fluid flow becomes sideways, not as expected. why is that, is there a solution?
figure [1]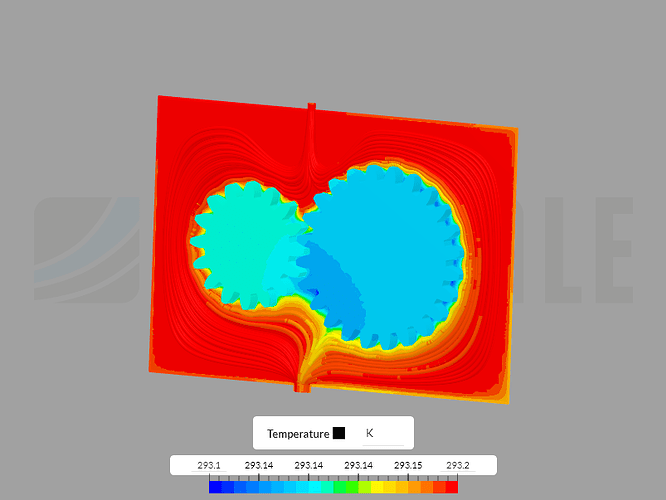 figure [2]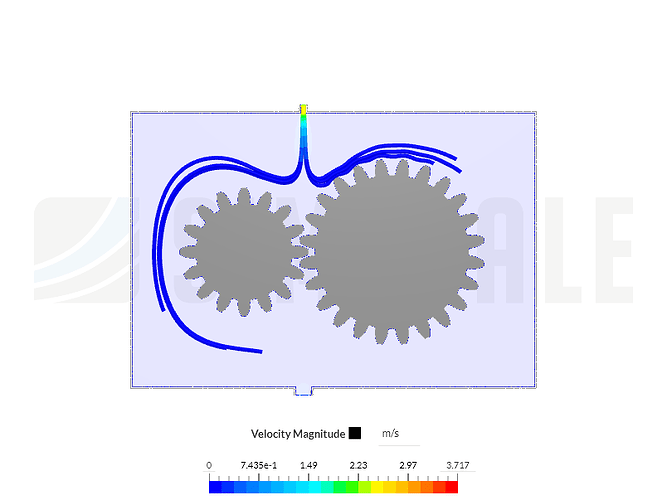 I will receive any help with a good and fast response.
this link project:
https://www.simscale.com/workbench/?pid=4844542523390386109&mi=run%3A55%2Csimulation%3A19&mt=SIMULATION_RUN