Hey Forum,
i have a question about the boundary conditions. At my testcase i like to measure the flux over a seperator.
I think the measurement with Paraview works fine. The only problem is, how i get the water away ?

Position of the calculator, the flux and alpha phase 0 - 1.
At this system the boundary contition, are only an inlet velocity and a "ceiling vent".
So the water dont go out of the system. If i simulate longer or a higher velocity rate, the left chamber will fill up with water.
This picture shows the model system and the boundary conditions i want.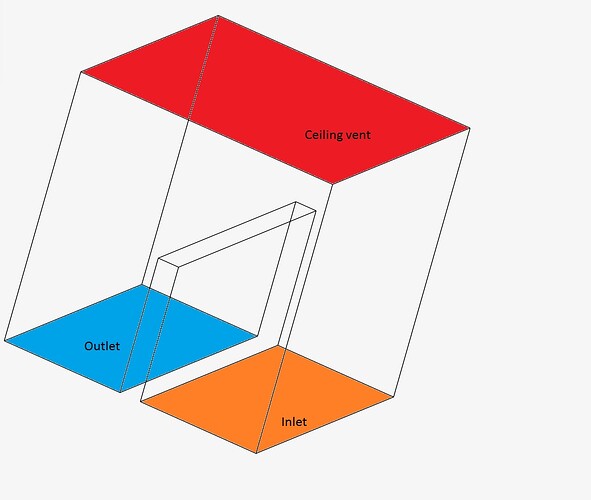 Model system and boundary conditions
I tried a few sim runs with different boundary conditions, but only the runs without an outlet finished.
The water should leave the model system, it does not have to follow a fixed value, rate or mean flow.
Is this possible with openFoam ?
My attempts are in the excelsheet:

Excelsheet with my tried boundary conditions
The Link to the Testproject:
https://www.simscale.com/workbench/?pid=9208010057351915304&mi=run%3A11%2Csimulation%3A2&mt=SIMULATION_RUN
Best regards
Kai