Hello
i m working on project of aircraft. I m supposed to predict first points of separation.
Aircraft is set up so that root of wing has 4° higher angle of attack than the rest. Fuselage is also done in such way that it creates diffusor and should cause huge separation before anypart of wing stalls.
Trouble is, the last point to separate is the root. There must be problem with setup of simulation, code or numerical settings but this result is non-sence.
Could you please have a look ? Lift readings are really good compared to wing tunnel. Only the separation point is really bad.
What can be done ?
project is https://www.simscale.com/projects/Novak_Ondrej/183034_copy_copy/ … the last run and last simulation setup should be the best. But it is not.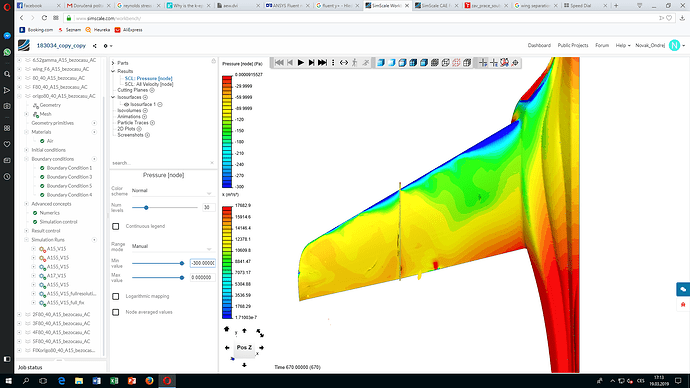 Thank you