Are you using a different project now? If that is the case, could you send me the link please?
Hi Fillia,
It's the same project.
Best regards
Hi,
A few notes regarding the original heat transfer project:
I inspected the results from the latest available run (Run 8) and the internal face of the concrete crown was at about 275 K (+2 C).
The mesh looks quite coarse for me, it would be a good idea to have a finer mesh (currently around 6000 nodes)
I inspected the CAD model on Onshape, and some parts are overlapping. This will prevent contacts from being detected around the affected area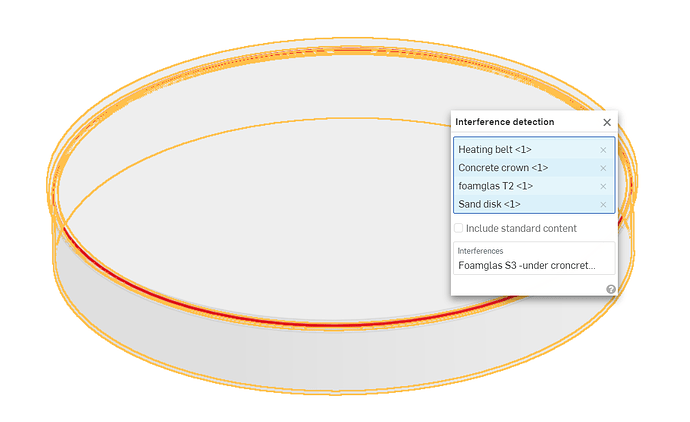 I would recommend double checking the setup!
PS: Defining an area calculation result control for the face of interest would also allow you to obtain the results in a more efficient way.
Hi Ricardo,
Thank you for your reply.
I do not have oneshape to correct the interfering faces.
Do you think there is several errors in the CAD?
I will set a control face solution, thanks.
Best regards!
Talla