I'm currently working on a multiphase simulation of a water bottle rocket launch. The air is 5bar overpressure over the water, at the beginning.
The idea is that the simulation will show how the water is vented through the nozzle until it gets empty and the air pressure gets 0 in the bottle too.
However I face the following error message when I start to run the simulation:

Here is the link to the project.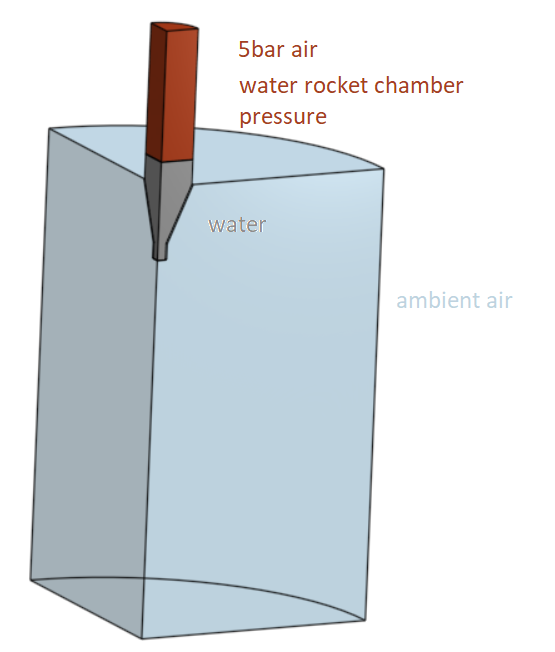 I'd like to get something similar to this but with water-air interaction:

Any suggestion is welcome!
Thank you in advance!

Jani