I'm trying to setup an MRF rotating zone for a full car and specifically the FSAE model used in the "FSAE Yaw Simulation" Tutorial.
What I've done so far is to create a surface refinement called MRF-FullCar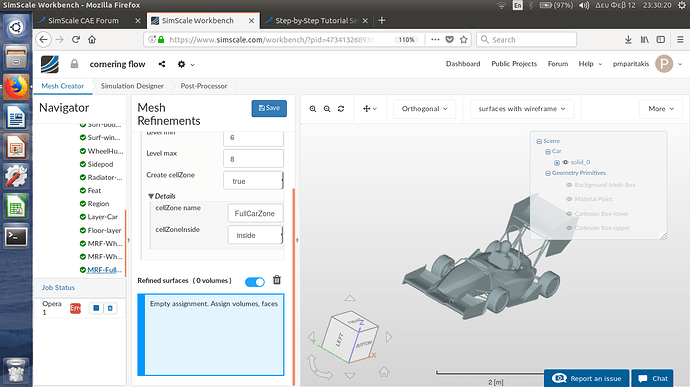 I've tried assigning the solid_o zone to the refined surfaces but I'm getting an error each time I'm trying to create the mesh.
Any help on how to setup a rotating zone (MRF) for a full car model using SimScale would greatly appreciated. Thanks in advance!